I just had to break our "once upon a " rule for the cutest title ever, hehe. Jane Austen = <3.
Whoever knows me knows that I am picky when it comes to perfume. Right now, I love light soapy scents, with hints of iris and rose water.. you know,
that
smell when you just had a shower? Mmm. I love discovering new scents (do NOT get fooled by packaging people!) and I love rummaging through my mom's perfume closet (and I cannot believe I've been missing out on Rose Essetielle by Bvlgari all this time! I could not help but steal it. Sorry mummy dearest). I just wish they'd actually write down a sort of "flavor" on the perfumes.. at least contents and notes as opposed to "alcohol, hydroxide, etc".
But the most annoying thing? All but 1 of my favorite perfumes have either been discontinued, or are not sold here at all. These are:
Laura Ashley's Magic Garden. I weep in memory of this beautiful scent. Laura died and so did this magical creation. May both RIP.
I remember I looked EVERYWHERE for it after my first bottle nearly ran out.. everywhere in Dubai and in London. I finally found it online and ordered it, but it smelt funny - which is the case with most perfumes if they're old.
Anyway this scent was amazing. Fresh, perfect amount of floral scents but not overpowering.. it was like taking a whiff from heaven. Yes, it was THAT good. :'(
Next up on the list is Paul Smith for Women. Lemony-soapy fresh goodness. It reminds me of summers that have passed.. I suppose that's why I like these perfumes so much, they sort of bring me back in time. Makes sense because scent is the most powerful memory trigger! Whenever I feel stressed from uni for example, I spritz on Escada's Sunset Heat, something that is so different from my usual taste right now but it does it's job and reminds me of summer, so it relaxes me.
Anyway, I cannot find this here ANYWHERE anymore. I randomly found it in Al-Dharan airport last summer and went beserk.. though it was a bit old, it still smelt perfect. <3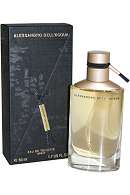 Alessandro Dell Aqua Eau de Toilette. This beauty smelt like a shower in a bottle (not that you shouldn't bathe every day!) It was soapy, light, and perfect; and it cannot be found anywhere. Mr.Alessandro, please send some my way along with last season's gorgeous tube-strap shoes. Old is gold, non?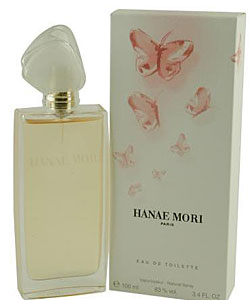 My oh my. Where do I start. This is butterfly by Hanae Mori.. this literally smells like freshly baked cake. To the point where I spritzed some on and went to say hello to my aunt - and she asked me what cake I was baking! It's very very feminine and romantic with blends of patchouli and sandalwood, along with vanilla. Now that my taste's changed a bit, this is probably a bit too sweet and whimsical. But it really is sugary goodness, like inhaling gorgeous fresh cupcakes with pink icing! (Synethesia much, hehe?). I also cannot find this ANYWHERE. I slaved my friend to look for it all over Londie this summer, but she was told it's exclusively sold in the U.S. so hopefully I'll stock up when I go there.
On to less-depressing topics, I fell in love with Kenzo's special twist on their Amour, the Indian Holi.
This summer I was going rose crazy. Poured chilled rose-syrup into my daily water bottles, went back to using Juliette has a gun by Lady Vengeance (love their packaging and quirky name!). So while I was in Beirut, the perfume woman at the Kenzo stand convinced me to give it a sniff, saying it was very different.. and I fell in love. It reminds me of the Hanae Mori Butterfly perfume because they're both sweet, but this is lighter. Haha, come to think of it, it smells just like the gorgeous packaging, which included the cutest small booklet with very artistic photos of the Holi celebrations in India.
My ultimate fav right now?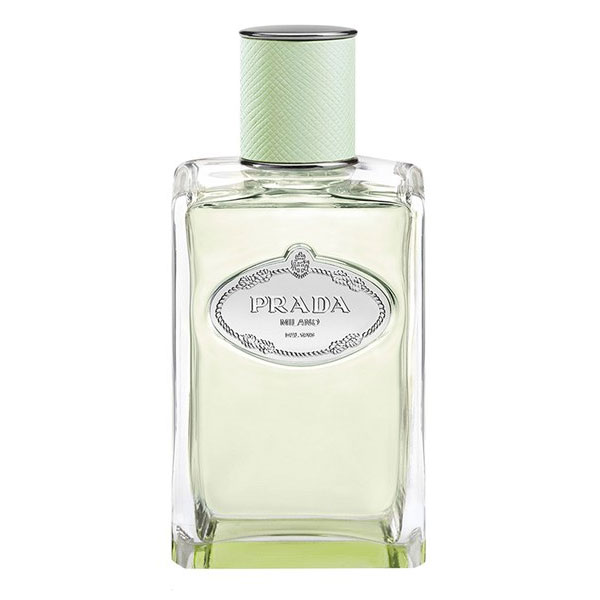 Infusion D'Iris by Prada. Obviously, it's the iris that does it for me. Very fresh and soapy, and it just brings serenity. It smells like fresh laundry, and I love the scent of fresh laundry, so it's all good haha. <3
I layer-on using body lotion and then the perfume so that the scent lasts longer. I also spray in stretegic places where the vein is; the inside of the elbows, the inside of the wrists, and where the jugular vein is on the neck, as well as the decolletes.
The guy at the Prada counter tried to convince me to get this because it was "practical" and it could be refilled. It was actually way too heavy to be put into my already heavy Balenciagas, but it's cute nonetheless.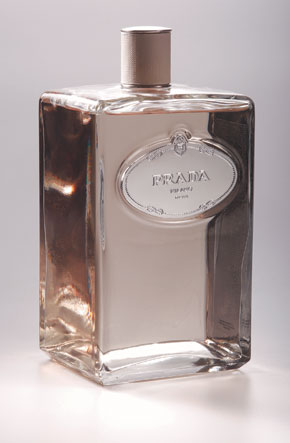 I went crazy when I saw/smelt the new Prada Infusion D'Iris pour homme.. smells unisex and is even sleeker than the female version. I'm coveting!